I doubt anyone comes here anymore anyway… but the site is now available via HTTPS. There are lot…
Well, you may already have noticed from a mix of us not releasing anything & EGS's announcements. We've…
Apparently… the contact us form to the right wasn't working (properly). And has been quite some time… I…
Just moved servers. So if you're seeing this, it's already done. 🙂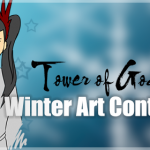 Contest is now closed; voting is now open!
Hello everyone, This is a bit of a random blog. What better place to do than a on…
We've received word from Won Hyun-Jae (artist of SCD) kindly asking us to stop scanlation of the series, Space China Dress – the print version. Thus, in compliance, we've removed all links to Space China Dress (print) on our website and will be subsequently be removing them from Batoto as well.
This is a re-post of what my host sent me. Summary: Nothing to fear. But, something may happen….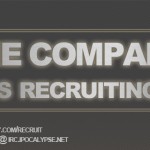 The Company is currently recruiting Korean Translators [1 Position]. Join today! http://thcmpny.com/recruit
lol, apologies for the over zealous title over there. xD I know wordpress is commonly used by scanlators…
Getting a new domain and moving out of the "grumpyland" name was in my wish list for quite…
Read this before asking when ___ comes out.
We're dropping two series. First, Covertly Gloriously. We only managed to dish out the preview of this chapter….
Hello everyone. The series: The Hwarang Next Door is being dropped. Sorry to any of the fans out…
Hey there kids! Just your friendly neighborhood QC'er here to wish you all the best! Well, actually, Grumpy…
Okay, though we're not really a group who constantly begs for donations, we haven't received a cent for…
The migration is complete. If you see this message, it means you are connected to the new server….
Hello 😀 I am sorry to say that Greenboy and Thesis wil be rather late this week… You…
Well, since people are bound to be curious on some of the slower releases, here's some updates. The…
Back to Top