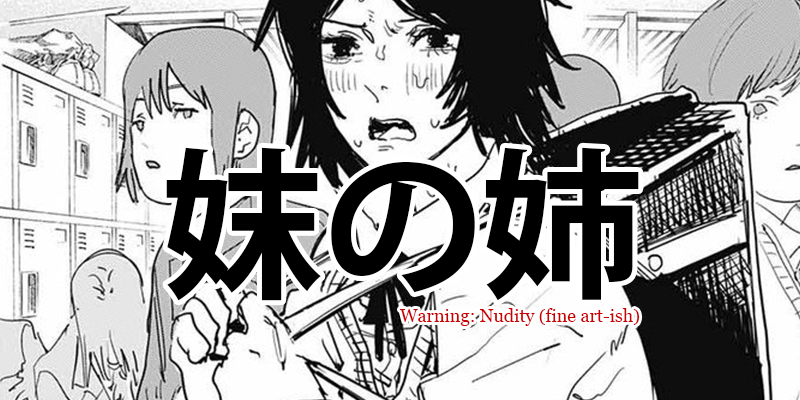 妺の姉 (Little sister's elder sister) Oneshot
Hello folks! Grumpy here.
Well, this was probably quite unexpected. But it was unexpected for myself as well.
It's strange…
I find my relationship with Batoto akin to an abusive relationship. My logical side knew that breaking up/stopping and moving on with my life is the correct answer. I still come to the same conclusion. But it is undeniable that the emotional side of me still loved what I had created. Seeing the new aggregate pop up, I even feel jealousy of what they now have, essentially what I had, and grown in a span of mere months. It's like seeing an old girlfriend that I broke up with, but regardless, still had feelings for.
I actually stopped reading manga a number of years ago, about couple years after I started Batoto. I thought I simply grew older and lost interest. But as I have stopped managing it, I actually find myself drawn to them once again. Perhaps I was associating manga with stress subconsciously and now that the stress factor is gone, I'm no longer seeing manga in such a light.
I'm not coming out of retirement either as an aggregate or as a scanlator. But I figured I do something for nostalgia sake. The word for nostalgia in Korean is actually the same word as a perfume. And just like the sweet fragrances of perfume, my moment of nostalgia was pleasing. Well, enough of my feelings… on to the actual manga.
---
This is 妺の姉 (Little sister's elder sister / Imouto No Ane / 여동생의 언니) by 藤本タツキ (Fujimoto Tatsuki, artist and author). A short oneshot of cute pair of sisters. Haven't seen it listed in any English manga site (MAL, MU, etc), so, seems it's quite obscure and likely no one heard of it.
Genres: Art, Oneshot, School, Shoujo-ai(maybe?)
Warning: Nudity.
---
Download: Mega.nz
Read Online: Scroll down
---
Scroll
Scroll
Scroll
Scroll
Scroll
Scroll
Scroll
Scroll
Scroll
Scroll
Scroll
Scroll
Scroll
---
Additional Media. Added cleaned pg2 for use as cover if needed. One censored and one not.
---