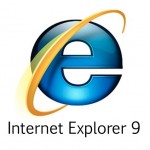 Okay, I actually wrote a semi-lengthy review on IE9 and why you should try it. But…. fuck…. fail…. and yes, I realize this is a manhwa site and this is not about manhwa.
IE9 seems extremely incompatible with wordpress' WYSIWYG and just threw out my entire article. Thanks IE9.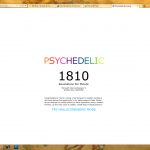 But longer version in short, IE9 uses GPU as well as CPU, so rendering is extremely fast and actually supports HTML5 and gets a reasonable score on Acid test. Psychedelic test on resolution 1920×1080 scored 1810 on IE9, 78 on Opera, 25 on Firefox. Incomparably better, yes?
But as my experience says, this beta is really crappy if you're going to use with wordpress. If you're making an HTML5 site, it's probably your best friend.
Try it out if you want. But bit of warning, it will replace your existing IE even though it's a beta test… But then again, it only affects 16% of my readers b/c that's how much IE ppl I get.
Once it's actually (reasonably) bug free, I think it if the first IE ever that is worthy of anticipation.
Now… If only they had "/" search and number of other keybindings (or even better, manual keybinding), IE9 would actually be usable. Also, Grumpy is grumpy about stupid messages at the top of the screen saying popup blocked/any message. It moves my screen and I freaking hate it. And pop up is the worst… It reloads the page just so I can get a popup back. Ever wondered if reloading a page may be harmful? Opera has the best solution, you just click the message and it opens the prevented popup. And I can have all the dialogs show at the bottom, so it doesn't move the page. 😛 And yes, I love Opera.
– Grumpy