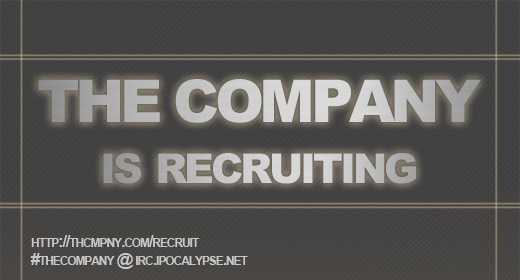 The Company Recruiting Cleaners and Translators
The Company is Currently Recruiting!
Cleaner [1 Position]
Korean Translator [1 Position]
~~~
Banquet Box (TL)
Metronome (TL)
Tower of God (Cleaner)
And others
We are currently for Korean translators (various projects) and a cleaner for ToG. No experience necessary!
Cleaners remove all Korean from the comic, from speech bubbles, sfx, and any text that's directly printed onto the images. They also serve as "redrawers," and fill in anything left blank after they remove Korean text, in preparation for the typesetter to typeset English text onto the comic.
Join today!
P.S.: No one was interested in my last offer, so I won't offer it this time 😛