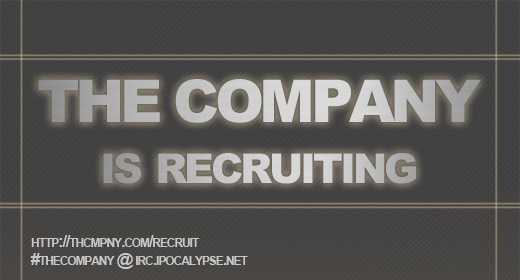 The Company is Currently Recruiting!
Proofreader/QC [1–2 Positions]
Typesetter [1–2 Positions]
Cleaner [1–2 Positions]
~~~
Banquet Box (QC, TS, CL)
Metronome (TL, TS)
And others (All)
Once again, we are currently looking for a variety of positions, mainly QCs, Typesetters, and Cleaners. No experience necessary!
Proofreaders should have excellent command of English and an eye for detail. Cleaners are responsible for removing all Korean from the comic. Typesetters are responsible for adding English text to comics in an aesthetically pleasing manner. Photoshop required for cleaners and typesetters.
Join today!
P.S.: My last offer still stands ; ;