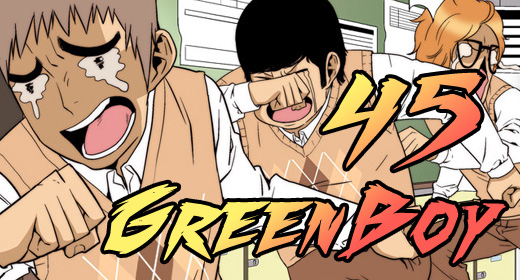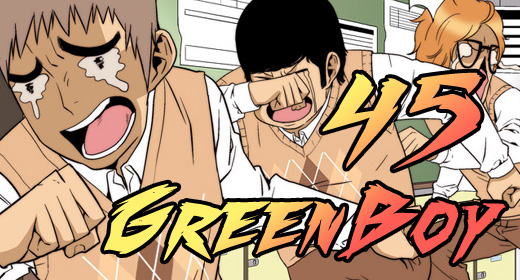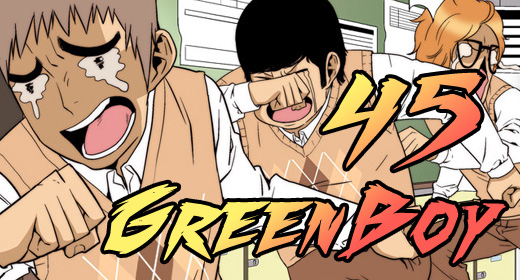 Happy Valentine's Day~~
Personally, I think this chapter is perfect for being released on V-day. 😛
Enjoy the chapter, and please welcome GB's new translator, Kareia, to the team. 🙂
As a side note, here's a quick link to the artist's blog post with the swimsuit illustration at the end,
for those who don't feel like typing in the URL.
~ Fem, Trebor, Kareia ~
Click here for the original comic!
Discuss Green Boy on Batoto!
Scanlation
Download Ch45
Read Online Ch45