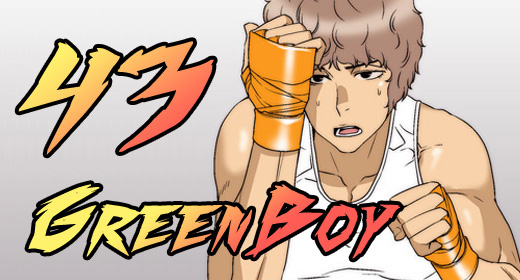 Sorry for the delay. But hopefully this chapter will bring a smile to your face; I know it did for me~ 🙂 Enjoy!
As always, The Company is recruiting. We're really in need of Korean translators to help us out with the projects we're working on, including Green Boy. If you can translate from Korean -> English and would like to help us, please apply! Thank you.
~ Fem, Fubuly, Haruru, Eggs, Grumpu ~
Click here for the original comic!
Discuss Green Boy on Batoto!
Scanlation
Download Ch43
Read Online Ch43